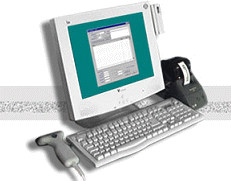 Welcome, dear visitor!
Following positive feed back from both existing and new customers, we are delighted to anounance the release of the new Modular format of TakeStock EPOS
So save ££££, simply buy only the modules you need. Or if you would rather not outlay all your money at once, why not take advantage of our new monthly subscription service !

Ticket Editor
TakeStock EPOS offers some amazing features, one of these is the 'What you see is What you Get' Ticket Editor which allows you to design unlimited ticket layouts, using any number of unlimited ticket shapes, layouts and includes our Unqiue Bar Code functions that reduce Refund Thefts.

Support Team
Takestock EPOS releases it latest development, an automatic self generating ecommerce website that simply plugs in to TakeStock EPOS.

Now your stock instantly becomes available to both NEW and EXISTING customers on the world wide we.

'Pic n Mix - Modular'
We allow customers to simply 'Pic n Match' which parts of the system they want and help reduce the overall purchase price. But still allowing for future expansion within your business.

Grow the system as your needs grow.

How much ?
We think its very important that you now exactly how much everything costs upfront, to this end we are pleased to publish our prices unlike most of our competitor.

To see rental and purchase prices,
What people say about us

"
Takestock EPOS
is so easy and simple to use. I use it for my company and will never look back on what a brilliant, easy and very affordable choice I have made. As the saying goes, they definatly are
'Giving you Total Control of your Business'
."

Newsletter sign-up
We have new talented people and technologies every week, so stay in touch!